---
Basically
This week, rocketman vs. dotard. Sanctions on Pyongyang. An earthquake in Mexico. An election down under and across the pond. A 'no' from McCain. A start to Fall. And the end for Charles Bradley. Stay cool, Montreal—heard you hot.
---
Verbatim
The Dakota Access pipeline is fully built, and the oil is flowing, but as Natasha Lennard reports for Esquire – she's always good on the slow fallout of protest after our attention has moved on – for the hundreds still facing charges, and the lawyers stuck in limbo with them, the terrain ahead is a whole different kind of treacherous: the overloaded small-town courts of the conservative Dakotas.

Just over 70,000 people live in Bismarck, where the federal court is small enough to share a building with the post office, the granite stone entrance of which became a regular backdrop for protests. In bars decked in mock saloon style and American flags, "Backing the Blue: Friends of Law Enforcement" signs are posted in the windows. Neighboring Mandan has a mere 21,769 residents—slightly larger than the population of the protest camps at their largest. Mandan, named after the indigenous tribe that historically lived on that land, has a 90 percent white population and boasts the slogan "Where the West Begins." If you squint, it could almost be quaint; a late 19th-century railroad town with morning-trimmed store fronts and saloons. But to look at it clearly is to see cheap, beige concrete facades and dilapidated motels, sports bars and chain restaurants. Here, the lawyers and legal support workers live and work out of a former hotel-turned-flophouse, with a makeshift office on the ground floor. Inside the main building entrance sits an old-timey buggy car—no doubt once an ornament from the hotel days. A Christmas wreath hangs on the wall in mid-Spring.
---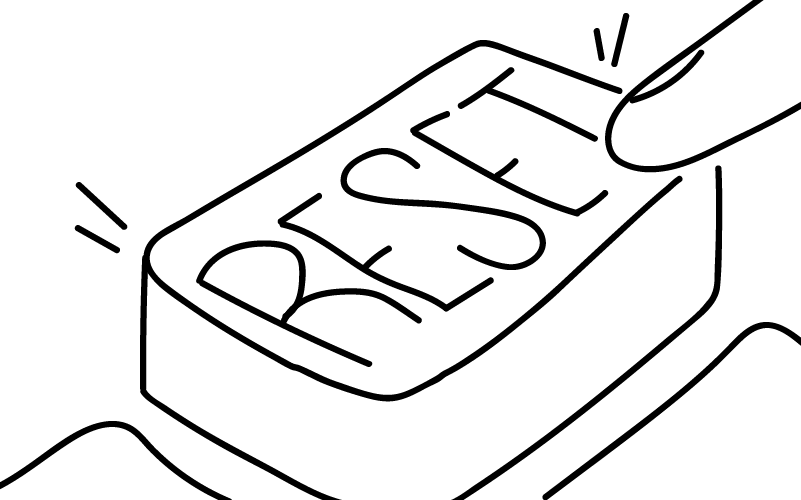 Hard reset on life
---
Things
Retail everywhere is grasping for something larger," says Kyle Chayka at Racked, surveying the landscape from Apple's"town squares" to Bodega's backlash. To remain relevant, the big brands compete for their shopping spaces to take over the realm of public infrastructure and become everybody's favourite, most behaviour-trackable meeting place in the uncanny valley. As Kelsey Campbell-Dolloghan writes at Co.Design, the way we move through public space has always been bound up with the consumption of goods, and perhaps this is just a gritty modern reboot of the mall-as-town-square strategy of last century, but as this new breed of store becomes mundane, are we starting to bristle and long for something simpler and less surveilled?

(And if you can put aside Scott Gallagher's overbearingly breezy/down-with-the-fellow-kids blogging style, is there something related to his argument that the worm is finally turning for the big four consumer tech companies? And are Amazon really just running a long con to get ridiculous tax breaks from New York with their reality show public hunt for a second North American headquarters, as he suggests? We're inclined to believe it.)

Africa is a Country on the fallout from the publication of a garbage academic paper on "The Case for Colonialism" which, as they see it, is about more than just bad peer review process: at least when these toxic ideas come out into the open, they stand exposed. Over at the London School of Economics' blog, they see the deliberate provocation of the article as a dangerous form of clickbait that represents the culmination of many terrible trends in academic publishing and research.

The decline of public schools is often illustrated with performance stats, based on standardized testing of skills in reading, writing, and arithmetic. But Americans don't have the triumphant past in these rankings that the mythology suggests, and if there is an correlation with national economic performance, it is a negative one. So what's wrong the public school system?  It's not a matter of adding more letters to STE(A)M education, though that couldn't hurt. Rather, such an emphasis on curriculum has overshadowed the original vision of public schools: to instil a sense of citizenship within local communities and the nation alike.

If the drawing-by-numbers skill-mill boot-camp approach doesn't work for coding, how could it possibly work for developing well-rounded and engaged citizens?

Want systems-level emoji access? Of course you do. Go for rocket.

Spanish police raided the foundation responsible for the .cat domain name this week. As Adrianne Jeffries reports for The Outline, this ain't the wacky story much of the media reported it as – it's an utterly shameless case of political censorship in plain view. But cats!

Scenes from Sixteen Candles. Closeups of braces. Adorable, sloppy makeup applications by toddlers. Loving this New Yorker photo essay from Beautcon, the makeup conference for tweens held in LA last month.

---
Are newsletters over?
Are you embarrassed to share a newsletter without gifs, a fully-fledged media ecosystem, occasional celeb collabs, or a backstory involving a mysterious patron?
If not, share us with your friends!