---
Basically
This week Trump revealed a scarier team than our imaginations could have predicted. Snapchat employees partied over a "secret IPO." Oxford Dictionaries' named "post-truth" the Word of the Year. Google and Facebook pinky swore to ban peddlers of fake news. The French prepped for first round Presidential Primaries. A big fat ocean was discovered on Pluto. And Peggy Whitson blasted off to the ISS making her the oldest and bossiest women in space ever. Needless to say, we're with her too.

---
Verbatim
For The New Statesman, D J Taylor wonders why the once-vicious art of book reviewing has become just so damn tame:

"There are several questions worth asking about these outpourings of bygone critical spleen, in which the pretence of objective criticism very often disappears beneath a tide of ad hominem bitchiness. One of them is: would anyone be prepared to print this kind of thing on a magazine or newspaper in Britain in 2016? Another is: would anyone – writer, publisher, reader – or literary culture, in general, benefit in any way if they were?"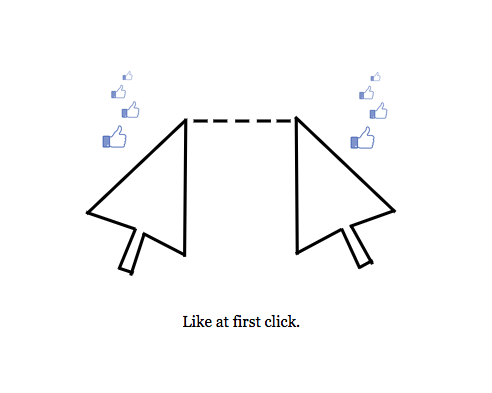 Things
It's difficult to fully capture the state of shock that we're in, at least without resorting to rhetoric flattened through preemptive or over use. The instinct to say something swells and then, suddenly, facing our social media feeds full with collective lament, there's no energy left to speak. Learning to elaborate on our grief is something that we'll work at for the next four years. We'll have to resist the urge to just point to the obvious. Adam Curtis charts a possible way forward in his new documentary HyperNormalisation. His dark humour has none of the self-satisfied smirk that Black Mirror tends to affect in its most self-satisfied gee-whiz moments. His film is swirling, encompassing decades of Trump, Putin, Assad, and Qaddafi. But the swirl is so broad that HyperNormalisation is more steady than the political reflections of the moment, which serve only to remind us of the inadequacy of our own imagination that got us here in the first place.

(Related: is Pepe chaos magic?)

Meantime, let's just leave this JG Ballard interview from 2006 here for you, on occasion of the release of his final book Kingdom Come. We've about had it this week with prescient quotes foreseeing what just passed—it's been warned by the wisest for years—but this serves as a reminder that Ballard saw further into the bleak future than most. Hi from where we are now and where you were then, JG. We miss you.

Adrian Chen no doubt received this commission a long time before things got where they got on this side of the planet, but that doesn't make his profile of the Philippines' most special of demagogues, Rodrigo Duterte, any less urgent or horrifying. Diego Patiño's illustration, as his illustrations always are, is magnificent.

One of the first signs that your beloved low-rent hood is about to gentrify out of your reach is the globally celebrated hipster chefs moving in with their artisanal bistros. Montreal's Saint-Henri neighbourhood has some genuinely excellent examples of this. But, say longtime residents and retailers of the area, you can politely take your reductions and drizzle them elsewhere now, we're happy with what we've got. If urban revitalization of the Jane Jacobs variety relies on a planned kind of chaos, is there room for this sort of main street NIMBYism to keep a good neighbourhood honest?

And here, much more enriching than everything else this week, is Sheila Heti in email conversation with Elena Ferrante.

Also, we don't know whether this thing is interesting or bullshit but we can't stop playing with it.
---