---
BasicallyThis week, the whole world high. The French elections high. The Champs-Élysées high. Bill O'Reilly and Fox News high. Pence in Australia high. A $2,145 IKEA tote by Balenciaga very high. And especially Elon with his "consensual telepathy", shit is high.
---
Verbatim
In the battlefield of ideas, who chooses the generals? For The Nation, Eric Alterman picks up on a conversation around the displacement of "public intellectuals" by "thought leaders." Far from speaking truth to power, the latter are fundamentally the intellectual limb of moneyed institutions, paid to steam-bend the truth in favourable directions. But was it ever otherwise?

The primary talent demonstrated by the "thought leaders" who rise to the top of this stew—people like Thomas Friedman, Niall Ferguson, and the heavyweight champion, according to Drezner's own poll (in which I participated), Henry Kissinger—is to somehow flatter great wealth even as they pretend to challenge it. Should they pull it off, they get to feel good about themselves as enormously well-remunerated and highly respected public servants. The truth, however, is that by comforting the comfortable, they end up further afflicting the afflicted. It's no wonder that not only Donald Trump but the entire Republican Party and its supporters now feel that they can ignore the arguments of this class. It was they who built this city: this city of ruin.
---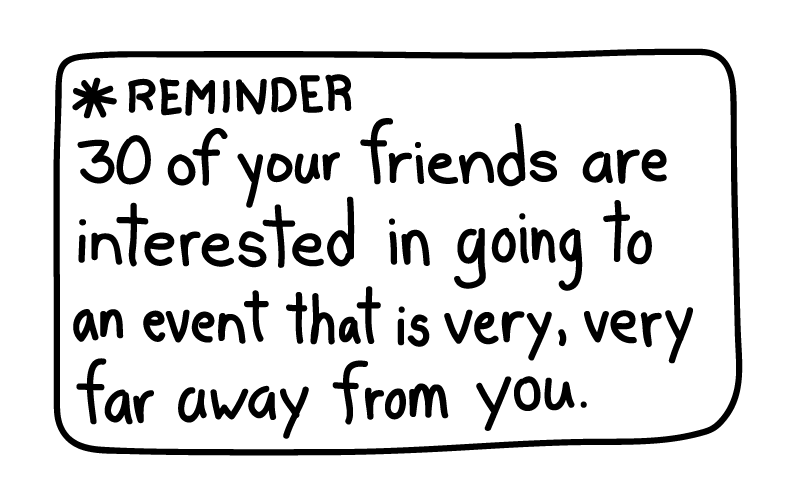 Things
Y'all know weed is now cannabis and Gwyneth Paltrow approves, right? The New Yorker: "At sixty-two, Wolf resembles a crunchier version of [Martha Stewart]: she has an ample figure, graying hair, and glasses, and she wears loose linen outfits, generally paired with Crocs. But the designation also refers to her role as an educator, schooling people on how best to cook with marijuana." And The Awl: "For a great long while, I thought there was only one kind of bud: whatever the fuck was available."

Edison Research's 2017 Podcast Consumer report is out. We sat through the webinar so you don't have to – not much new of note this year, except apparently people these days don't actually subscribe to podcasts, they just kinda scroll around and listen? Does that make us old? Or have the most popular shows stagnated as interchangeable explainers, as David Banks argued back in December? Nothing adds interest to your podcast playlist, though, like an exclusive propaganda program.

Although maybe in a few years you'll be selecting your autonomous post-Uber rideshare based on which longform crime podcast your fellow passengers are also currently binging? We'd happily share a ride with anybody who wanted to listen to this BBC doc about Emahoy Tsegué-Maryam Guèbrou, Ethiopia's most revered 93-year-old piano-playing honky tonk nun.

Elon Musk's hatred of the imperfect human means he plans to make us all telepaths. Look, here's a ludicrous novel-length blog post that lays out his vision with no actual detail! Jump on board that hyperloop and brace for the breathless reports! We're with MIT Tech Review on this one – let's poll some neuroscientists and ask: if Musk could advance their discipline this profoundly, this quickly (he can't), is a wizard hat the most useful thing he could be working on?

Bloomberg broke the tech internet this week with their report on Juicero, the DRM-equipped $400 juice bag squeezer whose very existence, and fundamental flaw, are synecdoche for a broken Valley. This was widely shared and schadenfreuded, but if you haven't, you need to read it – it's one of the greatest pieces of tech reporting ever published, strangely as sad as it is funny. The response from the company's CEO is, also, the thinking of every terrible tech CEO in pure, cold-pressed, nutrition-packed form. Juice on.

So maybe it's inevitable that you're now expected to rent your juice rather than own it. But as The Outline asks – shouldn't you be able to see the source code for a pacemaker wired to your heart?

Fancy a comprehensive lowdown on the intractable mess that is Libya right now? Sure you do.

Oblivious white billionaires react unpredictably when forced to finally confront something they've worked so hard to ignore. For Trump, "who knew?" constitutes the entirety of his reflection and reassessment. When Zuckerberg eventually realized that public relations matter to a his social network he launched a (not quite) charm campaign, in parallel with his incremental program of personal optimization, which likely entails more bureaucracy than Trump's coterie. Steve Ballmer, however, seems to be responding to his own revelation in a healthy manner: he's turned his follow-the-money retirement hobby into a valuable open data project.

Pacific Standard on the changed realities of fighting wildfires as climate change radically reshapes landscapes. We didn't do so good at status quo – we may need to embrace the fire, and the adaptation it brings. In Real Life, Anna Reser argues that the solastalgia of the rewilding movement is leading to merely another human exercise of power over nature, played out across deep planetary time (solastalgia is our favourite word we've learned this week). Related: Jon Mooallem on the taco boats of the future in this week's NY Times Mag.

These things weren't far from our mind when we fired up Everything, the appropriately-named new "game" from David O'Reilly, the untamed brain behind the gaming sequences of Her. Here you are a deer, you are a star, you are an eagle, you are sand. You are a microbe, you are a mountain, you are a continent, you are a blade of grass. You tumble and dance and sing across plains and seas and galaxies. This is a meditative, universe-scale adventure in empathy, worthy of its archival audio narrator, Buckslip patron saint Alan Watts, and what he's getting at when he says: "The feeling of what we call I is how everything feels on the inside."

Finnish electronic music pioneer Mika Vainio died last week, far too young. Though tragic, it does provides us with an excuse to link to Bjork's marvellous little 1997 BBC documentary, Modern Minimalists, in which he talks of his desire for simplicity that's not overwhelmed by technology. If you've never heard him, strap on the headphones and take your time with this Resident Advisor remembrance.

The New Inquiry is new again, but their stance is as steady as ever. Here they are, on themselves: "In this moment, as liberalism gasps for air, the very least we can do is cross our arms and refuse to resuscitate. There's no reason to tolerate the forecasts of those far removed from the realities they're attempting to describe. Wouldn't it be nice if there were a publication that had always been looking at this future?"

Recommend getting cozy with the new Eleanor Bot by Laura Olin. Because Eleanor Roosevelt posthumously whispering snackable brilliance is about the only thing not high in the world this week.
---
It's the day after Earth Day. And we're still here.
If your friends thought otherwise, tell them.