---
BasicallyThis week, stories of a huge chocolate cake. Fifty-nine missiles hit who-can-even-remember. Scary developments for Planned Parenthood. Memories of the good old days when United only broke guitars. Props to Trudeau for sparking up the bill. Plus it was Passover. It was Easter. And it was Coachella. Kendrick Lamar. Damn.

---
Verbatim
When Leslie Jamison became a stepmother, she found herself stepping into an archetype that, for centuries, we've only known how to frame negatively. Only the Icelandic seem to allow for kind stepmothers in their storytelling. We create our myths as frames of reference for our reality — they can be warning signs or they can be cages. Or, as she writes it, they can be something else entirely.

Family is so much more than biology, and love is so much more than instinct. Love is effort and desire — not a sentimental story line about easy or immediate attachment, but the complicated bliss of joined lives: ham-and-guacamole sandwiches, growing pains at midnight, car seats covered in vomit. It's the days of showing up. The trunks we inherit and the stories we step into, they make their way into us — by womb or shell or presence, by sheer force of will. But what hatches from the egg is hardly ever what we expect: the child that emerges, or the parent that is born. That mother is not a saint. She's not a witch. She's just an ordinary woman.
---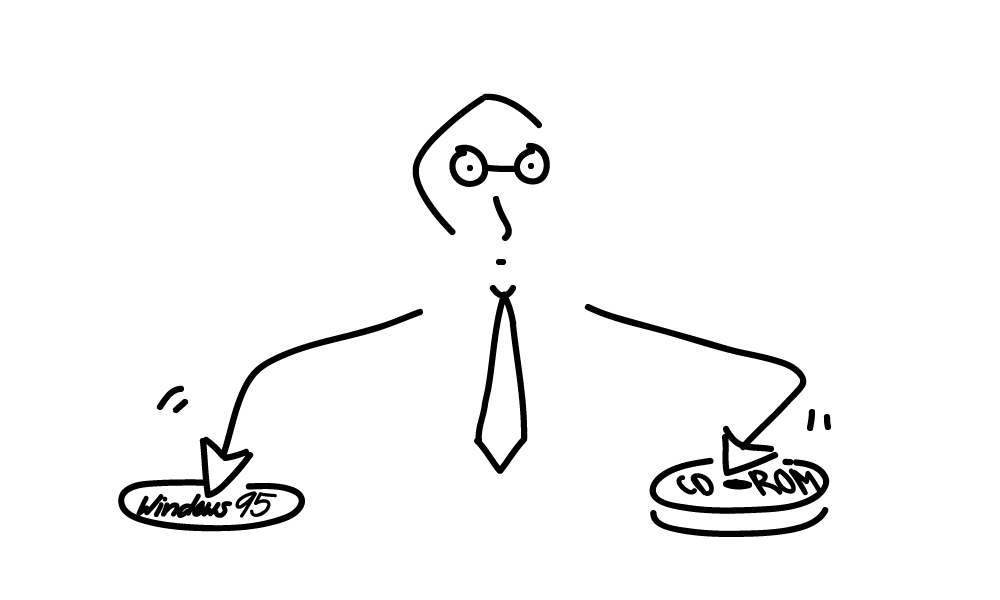 DJ Business-2-Business

---
Things
The retail industry is deeply confused. The largest players continue to develop whiz-bang immersive shopping tech even as they acknowledge that shoppers don't really care. But retailers just can't help themselves; they're under the spell of consultancies and software service providers who offer incantations like "the holy grail now for retailers is creating digital empathy," and speak of  "community," "entertainment," and "interaction" as if they were à la carte product features.

As for the entertainment industry, they have a far more practical approach to "augmented reality." Coachella (underway this weekend) and "Oldchella" manage to transform the desert into a hospitable oasis and transport boomers back to their youth. The holograms are incidental.

In The Moderators, the latest moody doc short from Laura Poitras and co.'s Field of Vision project, Adrian Chen and Ciaran Cassidy head to India to meet the brave souls toiling in a dimly lit cubicle farm to keep our virgin eyes safe from dick pics.

One of the standout works at the current Whitney Biennial is Postcommodity's chaotic rush of video from the Mexican border, A Very Long Line. In this conversation with BOMB, the artists talk about borders as marketplaces, micro-economies fuelled by fear. "Moving bodies generate this system. They create, supposedly, some justification to play this market out."

Welcome to the fertility casino, where doctors guarantee you a baby or your money back. Guaranteed.

Tim Wu on attention theft, gas station TV, and how ads in every corner of our existence might somehow be bad for our mental health. If we were the sort of email that peppered GIFs throughout, you'd find Rowdy Roddy Piper and his sunglasses right here.

If games are literature, it's ok for them to be really boring, right?

Helen Rosen bids farewell to Lucky Peach, celebrating its legacy of taking the stuffy visual language of food and messing it up gloriously.

Just in time for #F8, these are the facts of the Fast & Furious franchise.

And just in time for the end of the world, these are the quantified trends of apocalypse fiction.
---
A hearty props to Warren Ellis for his recent Buckslip shout-out. For the uninitiated, his Orbital Operations newsletter is an odyssey into that brainy man's head, and well worth the trip.

And that, as they say on the planet Earth, is that.
Spread the word about us. On the toast of the internet.