---
Basically
This week, there was Kabul, Manila, London, the Paris Climate Agreement. There was the Belgian King, not to be mistaken for the Burger King. Trump vs. Kathy Griffin. The first subpoenas for the Russian investigation. There was Tiger Woods and his spooky mugshot. Walmart masquerading as Amazon. And for the ultimate boondoggle, there were robots masquerading as priests.
---
Verbatim
There are few better case studies for hypergentrification than the west end of New York's Bleecker Street. Over a few short years, this pocket of the West Village—once lined with bodegas and service businesses for the neighbourhood—mutated into a luxury Potemkin ogled by tourists scoffing Magnolia Bakery cupcakes. Brands who cared less about paying customers than a statement address fell over each other for street frontage. Now it is a boarded-up, well-tailored ghost town, with even the showiest of labels quickly outpaced by the rents. As this great report in the Times suggests, after the collapse of luxury, not much remains but the weed shops.

During its incarnation as a fashion theme park, Bleecker Street hosted no fewer than six Marc Jacobs boutiques on a four-block stretch, including a women's store, a men's store and a Little Marc for high-end children's clothing. Ralph Lauren operated three stores in this leafy, charming area, and Coach had stores at 370 and 372-374 Bleecker. Joining those brands, at various points, were Comptoir des Cotonniers (345 Bleecker Street), Brooks Brothers Black Fleece (351), MM6 by Maison Margiela (363), Juicy Couture (368), Mulberry (387) and Lulu Guinness (394). Today, every one of those clothing and accessories shops is closed.
---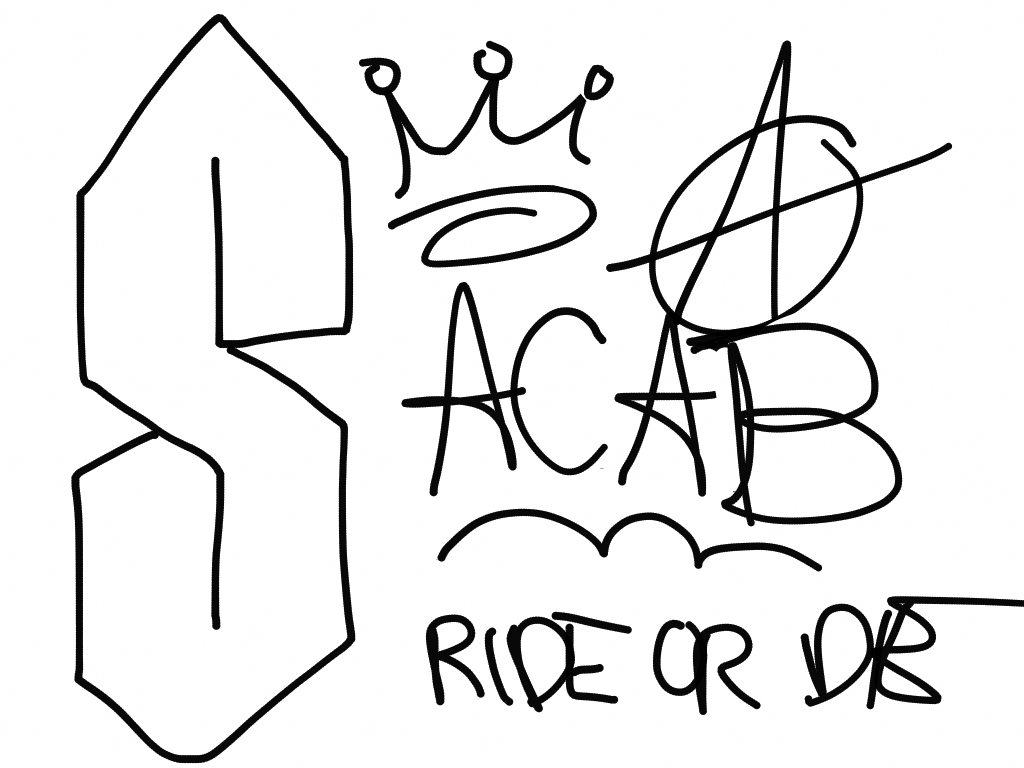 "Classic combo."
---
Things
Not everything this week was bad. New York Times Magazine came out with its first-ever all-comics issue made up of 12 "tales of the city based on stories from the Times's Metro desk." If at all possible, find the print version.

As Whole Foods gives up its dream of conscious foodie capitalism under investor pressure, we're reminded of this 2015 Dana Goodyear piece which takes brain-grating arguments over the righteousness or otherwise of almond milk and greek yoghurt and expands them into a decent (if New Yorker-y) look at how our privileged fretting crashes into a much-more-real conversation about the limits of industrial agriculture. Meanwhile, over in Yemen, critical food insecurity is collapsing right now into outright famine. As is almost always the case with modern famine, it is a disaster borne entirely of human policy and practice.

Our girl Laura Olin (we pretend she's our girl but really she has no idea we exist) made another bot that delivers pictures of Obama and kids every couple of hours. No being sad.

"Human vulnerability is in vogue" and has resulted in an attitude of counterproductive selfish survivalism rather than the collective compassion that you might expect. In Aeon, Claire Colebrook says this is because our vision of the apocalypse is limited to the disintegration of our own narrow world. We elevate this crises to apocalyptic proportions to justify habits of exploitation, which increase our comfort in the short-term but undermine our species as a whole. We need new language to capture a broader understanding of disaster and humanity.

…that language is not code. Sam Kriss reports from Collision conference, fleshing out one of our favourite genres: journalistic-embeds-within-a-tech-movement. Exemplars include Meghan O'Gieblyn in n+1 and Corey Pein in The Baffler on Singularity University's transhumanists, and Elmo Keep among aspiring Martians.

Put down your sandwich. This is gross, but thanks to Lauren Greenfield we can now know exactly what to expect for our plastic-surgery-recovery-moons.

Somewhere in this breathless Foreign Affairs piece about potential agricultural terrorism via biohacking and cyberattack, there are important points. But it runs away with its imagination around CRISPR technologies far too quickly. When you read the wider reporting on this, the gap between the threats posed by mail order DNA-editing kits and their actual real world use—so far best applied to ever-so-faintly-bioluminescent homebrew—will be skipped over, too complex to explain. Better to just stoke a fresh fear, no?

We really liked Miley Cyrus & Her Dead Petz. It's rough around the edges, but it represented the possibility that Miley's departure from country might result in the emergence of a unique artistic perspective, outside the control of Disney and Billy Ray. Her latest reincarnation, "equal parts bohemian and smarmy," extinguishes that hope, casting Bangerz in the worst possible light and confirming our darkest suspicions.

The Atlantic has a story about Pixar's demise into franchise series, spin-offs, merchandise, and reboots, but here's a competing theory: Cars was Pixar's Bangerz, WALL-E and Ratatouille their Dead Petz (it could be a double album), and Up, their "Malibu."

Alon Levy, a longtime critic of Elon Musk's napkin scribbles on his transit blog Pedestrian Observations, tells the story of how a man who once referred to hyperloop as the "barf ride" almost came to work for Hyperloop One, its cheerleaders in chief. In a world of sycophants and royal courtiers, he writes, frank and collaborative criticism needs to make its way out of academia and into the boardrooms: "The only result of suppressing criticism is that people who have bad ideas keep promulgating them and either never realize they're wrong (if they're honest) or keep acquiring suckers (if they're dishonest)."

"I have often run across men (and rarely, but not never, women) who have become so powerful in their lives that there is no one to tell them when they are cruel, wrong, foolish, absurd, repugnant. In the end there is no one else in their world, because when you are not willing to hear how others feel, what others need, when you do not care, you are not willing to acknowledge others' existence. That's how it's lonely at the top." So the Lonely President tweets, because at least he can rely upon the shallow outrage of Spell-Check Nation.

Where's Wallace at? Where's the boy, String?
---
In last week's Buckslip, we referred to a congressional wrestling "body slam". The move, performed on a journalist by later-victorious Montana Republican Greg Gianforte, was in fact a chokeslam.
Buckslip regrets the error.

Not subscribed yourself?