---
Basically
Jelena's back on this week, contextualizing the millions of Americans giving thanks. Mugabe's ousted. Egypt lives a nightmare. A submarine's still missing. The FCC announces a truly not-good plan. The ghost of Kalanick yet undead. Meanwhile, Bill Gates buys land to build "Belmont". Paris invites the naked (and the hungry). Charles Manson leaves it all to a pen pal. And Elon slanders the turtleneck and, by extension, Jobs and Drake too.
---
Verbatim
We're always happy to circle back to long histories of the language of business bullshit. Touch base with this Guardian piece by André Spicer for a solid net-net of the form's ideation over a couple of centuries worth of those in power trying to figure out how best to wield the weapon that is "management".

Since new-age ideas first permeated the workplace in the 1970s, the spin cycle of management-speak has sped up. During the 1980s, management experts went in search of fresh ideas in Japan. Management became a kind of martial art, with executives visiting "quality dojos" to earn "lean black-belts"… While McKinsey consultants were mining the wisdom of the east, the ideas of Harvard Business School's Michael Jensen started to find favour among Wall Street financiers. Jensen saw the corporation as a portfolio of assets. Even people – labelled as "human resources" – were part of this portfolio… Every little part of the company was seen as a business. Seduced by this view, many organisations started creating "internal markets". In the 1990s, under director general John Birt, the BBC created a system in which everything from time in a recording studio to toilet cleaning was traded on a complex internal market. The number of accountants working for the broadcaster exploded, while people who created TV and radio shows were laid off.
---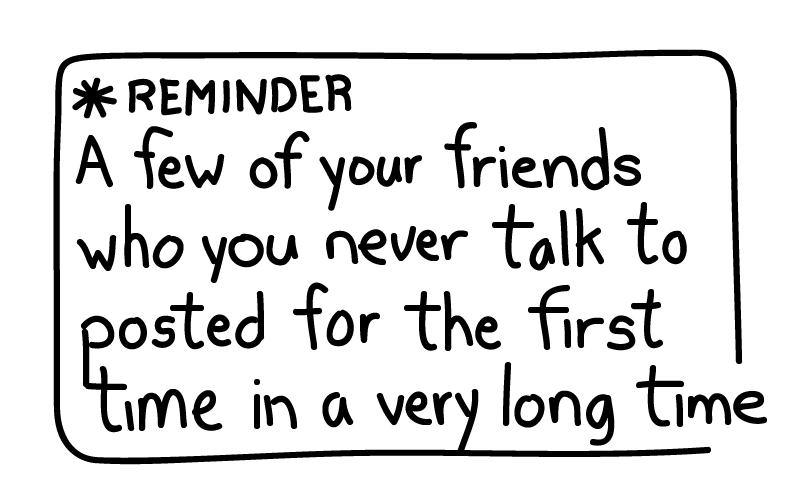 Things
Frankie Edozien on "the agony and joy" of being gay in Africa, broadly, and Nigeria, more specifically, finding small signs of progress and within them hope and optimism. We'll take that right now.

Robinson Meyer writes on the long-lost pathogens that might resurface when the permafrost thaws. It's a horrifying piece (and also the plot of the TV series Fortitude, which none of you watched but you really should if climate change manifested as Cronenbergy body horror is your very specific jam). If you're looking for something more hopeful, less horrific, you won't find it in Elizabeth Kolbert's study of the potential of carbon-dioxide removal tech.

Remember those acoustic attacks on US and Canadian diplomats in Cuba? In the latest move in its "no sir wasn't us!" defence, Havana sponsored a scientific round table and online forum, which reads like fantastic online bonus material for a bad spy novel you found left behind at a bus station. We can't get enough of this one – if you're as into it as we are, you can participate in the online poll (sorry 'scientific survey') and tell them whether you think it was a pathogen, or possibly cicadas.

Thu-Huong Ha writes for Quartzy on the relatively recent transformation of reading from an out-load, social activity to a private, silent ritual.

As a Buckslip reader, you've developed a tolerance for messy newsletters, so why not try one on finance seemingly written by free association? In Money Stuff, Matt Levine helps us abandon any lingering illusions of the real economy, distrust our nascent post-recession understanding of financial markets, and come to terms with money in the post-truth era. Fittingly enough, his means are indirect. He never quite draws a direct line between Uber's "regulatory arbitrage", the inherent contradiction of bitcoin futures, and other shady, exotic, trendy, and creative maneuvers, but the broader picture is clear: strict financial thinking won't be of much use.

Speaking of: a short overview of the many crazy incentives cities have offered Amazon for HQ2. Pocketing its own workers' income taxes seems like a not-in-any-way-messed-up deal, no?

"The 2016 American presidential election was the high-water mark in bullshit artistry, a swindle on a national scale with apocalyptic global implications. Now, with universal basic income, the liberal-leaning billionaires have thrown their hats into the bullshit circus ring, ready to determine precisely how little will pacify the working class." Writing for The New Inquiry, Carmen Petaccio calls it Universal Basic Bullshit—sick burn.

This year we've seen the relentless spread of dockless bike share schemes around the globe. They're popping up everywhere, and we're yet to meet somebody who actually… likes them? Regardless, these photographs of a bike share graveyard in Xiamen are kind of beautiful. Over at the Times, Brooke Larsen uses all of this to attempt a critique of China's take on the sharing economy that seems rather eager to hang the bastardisation of the idea of "sharing" on a malevolent Chinese state, as though the Valley didn't already corrupt the idea years back.

For CityLab, Tunde Wey calls Detroit's downtown foodie renaissance a new manifestation of the same-old structural racism hiding behind feelgood narratives of revitalization. A good time could best be had, he writes, if you were "proximate to the right white people, some of whom were turning tragedy into restaurants".

Does the genetic testing service 23andMe help us connect with our roots or entrench racial differences? Ask the white right.

Smitten Kitchen gets its due from The New Yorker. It really always has been, and always will be, the one true food blog.
---