---
Basically
This week, our really stable genius used a dick analogy to threaten nuclear warfare. There was upheaval in Iran. NK and SK promised to chat. The bomb cyclone all but got its own Instagram filter. Cannabis went recreational in California. Sessions went bananas. Fire and Fury erupted between two big piggies. Speaking of piggies, Kalanick cashed in. And tonight, a funeral-themed Golden Globes!
---
Verbatim
Real Life is a reliable go-to for smart personal essays thinking through the forces and technologies that stress us all out as we try to live in this general moment – rolling into 2018, they're shifting to weekly themes and collecting all the features, in full, in a nice weekly Tinyletter. You like emails, so you should give it a go. This week, they kick off the themes with "Too Much News", which… yep.  Here's Elisa Gabbert on our desire to read news as narrative.

It's strange how our memories get so rooted in place. When I was a kid, I understood the assassination of JFK to be the single moment of my parents' lives that was so significant they were supposed to remember where they were when it happened. But I have so many moments like that, just from the past year, often in the same few hundred square feet: I was on the couch during the debates. I was on the couch when we watched the election results. (I had been at a friend's house, a party of sorts, until I couldn't stand it and came home.) I was at my desk the next morning, on Valium and crying, when I saw tweets about Hillary's concession speech. (I could not stand to watch it.) I was at my desk during Obama's last press conference. I was in the armchair when the dossier came out. At my desk for Indictment Day.

My memories of these comparatively trivial moments, in the prickliness of their detail, have the quality of memories of large-scale disaster. I think about them the way I think about 9/11 or the Challenger explosion, both of which I experienced from afar, on TV. Horrifying, but removed — not traumatic in the way that a car crash is traumatic, or that 9/11 would have been if I had lived in New York at the time. What nags me about these memories, these unhappy memories, is that I think that I think of them fondly.
---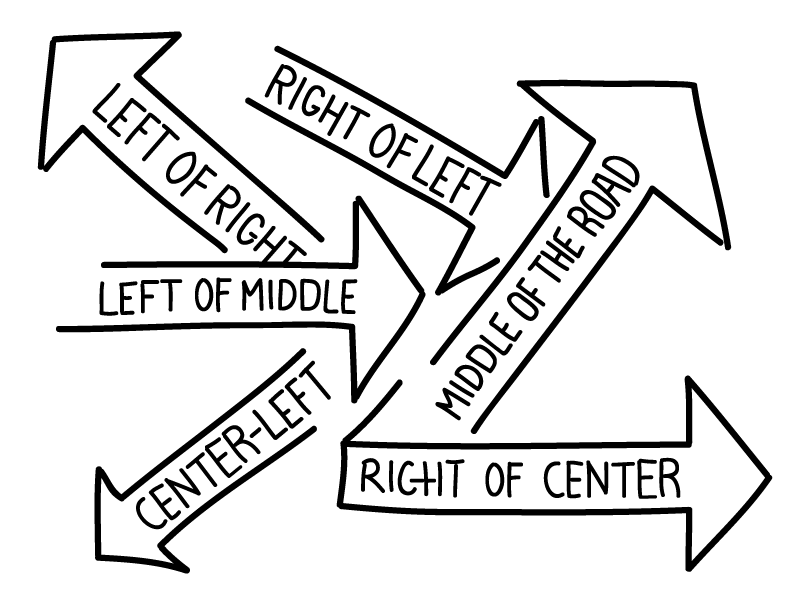 Things
Small caveat on the "CRISPR will change everything" beat – turns out, according to a not-yet-peer-reviewed-but-you'll-be-hearing-about-it-anyway study at Stanford, a fair chunk of us humans might actually have immunity to Cas9, the main protein that has been used as the "scissors" in the process to date. MIT Tech Review can probably do better than "Uh Oh—CRISPR Might Not Work in People" as a headline on this, and there are already other studies out there raising concerns about how the nuances of the human genome might derail the process, but this is definitely a development worth keeping an eye on.

We'll never not be here for Elmo Keep trying to figure out transhumanists. This latest round – brief interviews with a gaggle of the movement's various leading lights – is part of a rather excellent "Near Future" issue of Topic, which, as it finds its voice, is shaping up to be one of the more reliable branches of Pierre Omidyar's First Look empire. We appreciate the way they make an old-school "issue" structure work well in a very not-stuck-in-the-print-world way. This visit by way of photo essay to the slowly decaying future visions of the Epcot Center is also a lot of fun.

A.G. Sulzberger has inherited the role of publisher at the New York Times, in one of the last family businesses in a rapidly shrinking and consolidating industry. But it's possible that this model is more naturally attuned to the generational issues of public trust that characterize the current crisis of fake news and post truth. It sounds as though A.G. is much less hung up on the tactical aspects of his landmark "Innovation Report" than the rest of the industry, and recognises its cultural implications for both the newsroom and its relationship with the public.

That's not to say that the Times is any more resistant to having its opinion pages shaped by the trollgaze of thoughtleaders, or at all prepared to compete with the aggressive ground game of modern parapolitical media empires. (Both of those links are from the latest issue of The Baffler, from which we've already shared the Muzak article—it's a particularly great issue and you might as well go straight to the source).

"When you take away bureaucracy and hierarchy and politics, you take away the ability to negotiate the distribution of resources on explicit terms. And you replace it with charisma, with cool, with shared but unspoken perceptions of power." So says Fred Turner in Logic, and it's a rebuke of a certain California ideology that is finally crossing over into the mainstream, and even inspiring some (not-quite, hedging) mea culpas among insiders. This is a promising turn, but the force of these myths is strong, and the mythologizing ongoing.

Speaking of certain California ideologies, have you been gleefully outraged by the raw water drinkers yet? This has everything, including the Juicero guy, fluoride conspiracy theories, and celebrations of "the nice smooth mouth feel" of the pool your future resident Giardia are currently partying in. We gleefully salute these privileged pioneers as they rush past us on their way to the bathroom – maybe there's an opportunity here for the Who Gives a Crap? folks to cash in on a few donations from wealthy, suddenly appreciative benefactors?

"Ask Dr Time" is a new, occasional advice column from the marvellous Tim Carmody. Well, not so much an advice column, as a meandering consideration of readers' "questions that admit of no answer." This week, the return to oral culture by way of Walter Ong, and the Homeric world in our smartphones.

From Nieman Lab's end of year lists, a lovely salute to weirdo publishing: "Zines Had It Right All Along."

Oh, and here's the real tweet with the phony clip from the real book about the phony man that made us all smile.
---
Hi again! You know how we know that this year's going to be great? Because we're all in it together! Don't forget to tell your friends to come join us so we can all be terrified and optimistic in equal measure.