---
Basically
This week, Trump is not 6'3" and 236 lbs. Born were the girthers. Another year, another zillion reasons to march. The government shutdown. North and South Korea to play as one. A hotel bombing in Kabul. Travis Kalanick as really, really disgusting rich. And, we may never recover from typing these words but we kiss you, The Awl and The Hairpin. You, yes you two, have inspired us, yes us five, from the very start. Thank you.
---
Verbatim
Just last month, in our end-of-year newsletter roundup, we realized that pretty much everything we like is from the Awl, or from those who came up through there. Now they're gone. But we still have their archives, and what better way to start sifting through them than with recommendations from Awl alumi?

DCist, the first place that ever published something I wrote, was recently killed by a spiteful billionaire. Gawker, the first place that ever paid me to write, suffered the same fate about a year earlier. Now the Awl, the first website that took a chance on publishing me when I was just some dipshit recent college grad (I am now a dipshit 31-year-old) is dead, not directly at the hands of a billionaire, but in part by the stupid, fucked-up publishing ecosystem that tech billionaires have helped build. I guess the lesson here is try to be a billionaire if you can. The Awl's death sucks for largely the same reason Gawker's death sucked: There are extremely few places left (maybe none?) that will provide a home for weird, slightly mean, smart, kooky shit online. Aside from so many of your favorite writers [who] got their starts on the Awl or the Hairpin!
---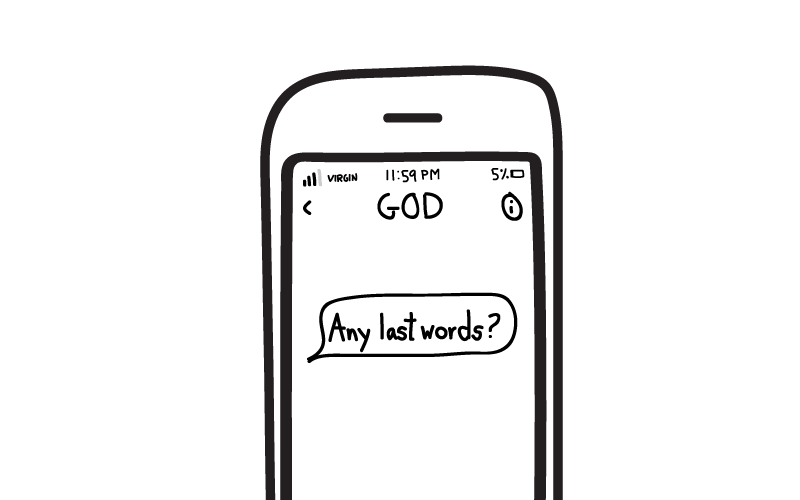 Things
Ed Yong on the semi-solved mystery of why, in 2015, 200,000 saiga (lovely odd antelope creatures) all dropped dead at once. (Spoiler: it's the climate, which is less lovely than antelope.)

The story of how dark chocolate came to be thought of as a health food, as told by the always reliable Maria Belluz at Vox, is a fascinating study of the power and biases of corporate science funding, how these divert from more critical nutrition science, and just how easily eager journalists love to fall for the whole charade. Meanwhile, Nestlé's selling its American sweet-stuff business to Ferrero, a move which is mostly being reported along the company's PR line of a new focus on health and wellness, rather than the seemingly obvious business troubles of the unit. Where are all the good candy reporters, huh? (Is this a beat we can get on?)

There's a new translation of the New Testament afoot, and though we can safely assume you didn't just spit hot coffee out of your mouth, James Parker writing for the The Atlantic makes it so gosh darn interesting, calling the new New "simultaneously a kind of feline, Nabokovian modernist project, a meta-text in a matrix of eccentric scholarship, and a wild rush at the original upset, the original amazement, the earthshakingly bad grammar of the Good News."

Die With Me is a chat app for those with their battery below 5% – let's all go together when we go.

A couple of weeks ago, we admired A.G. Sulzberger for his sensitive ascendancy as publisher of the New York Times, including his savvy leadership of the landmark Innovation Report. The fall of Uber's Travis Kalanick might be the perfect mirror image to this story. It illustrates similar alignment between leadership style, industry culture, and organizational strategy but, in Uber's case, everything is a mess. Travis even has his own landmark report, though it's written against, rather than by, him. It's an admonishment from former U.S. Attorney General Eric Holder, detailing harassment and incompetence, delivered to a compromised board, amid a storm of personal, political, and legal crises, and in a time when even BlackRock understands the power of "positive social contribution." Whereas A.G. appreciates the institutional role and political significance of the Times, Travis regards Uber as an extension of himself, yet refuses to take responsibility for any supposed distortion thereof.

This week Joe Frank died. Not sure where to even start with one of the all time greats of weirdo radio, who was setting the rule book on fire and recording the sounds of it burning long before This American Life, long before podcasts, long before mattresses and food boxes delivered directly to your door. We can't even remember who first pressed burned CDs of his best stuff into our hands, however long ago, but we're forever grateful. Just last week we were revelling in the re-airing of his delirious… ummm…. trip up a mountain, "Ascent to K2", on his fellow traveller Scott Carrier's Home of the Brave podcast (skip ahead 10 minutes or so). So that gets you two outsider radio greats for the price of one link.
---
You've asked and Buckslip delivers: here's a fancy Mailchimp forwarder for friendly, no-hassle sharing.