---
Verbatim
It might seem several years too late for a 7,000 word sociocultural history of the hipster, but that's sort of Greg Jackson's point in his "Hipster Elegies" for The Hedgehog Review (and he's careful to build on and reference the seminal hipster elegy that was into hipster elegies before they were cool, n+1's What was the Hipster?).  Looking at the early 2000s through the lens of what came after, with fashions he no longer fully understands worn by the students on his campus, and the dropouts in their dive bars aged into a more permanent kind of gentrifier, he does a decent job of placing the hipster in its rightful place in the historical subculture continuum, even if his ultimate thesis that what replaced it—a pop-driven monoculture which disdains dissenting voices—might be colder, less true, more damaging, sounds more than a little like every person griping about the next generation since the dawn of time.

In previous decades, writers like Thomas Frank worried about the counterculture's co-optation by market forces. But this threat of co-optation turned out, paradoxically, to be what gave subculture its vitality and established a meaningful target for its subversive energy. The subculture's obstinate and antisocial perversity kept the mainstream honest. We may end up missing our grumpy weirdoes more than we realize. What feels at first comforting and even welcome about consensus and accessibility grows over time into the loneliness and placelessness Broyard's original hipster sought to dispel. Belonging everywhere starts to feel, at some point, like belonging nowhere.
---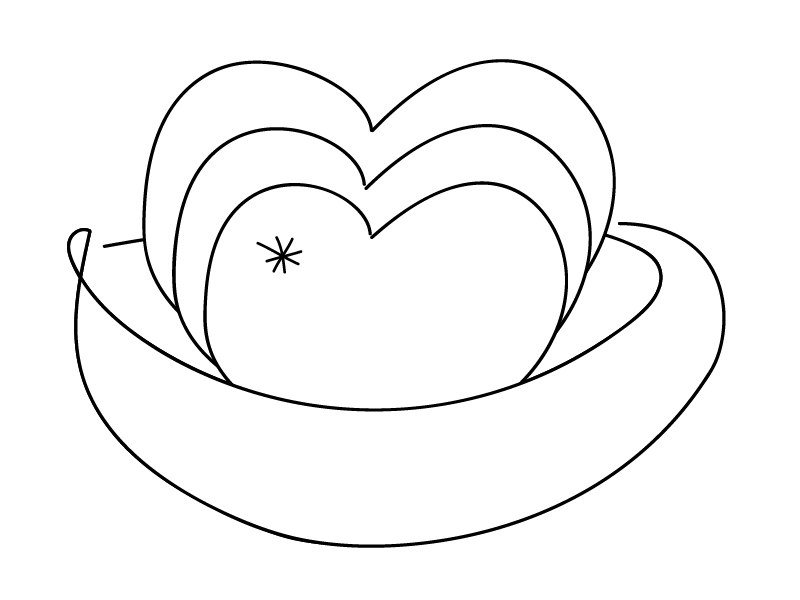 ThingsNew fruit content! First, Brooke Jarvis at The California Sunday with a long feature on the decades of research, politics, IP battles, ego battles and industrial machinations that have gone into the launch of a game changer of an apple, the Cosmic Crisp. The most important takeaway is that yes, everybody knows that the Red Delicious is as rubbish as you think it is – it's just that replacing it is kind of hard. Meanwhile, at Yale's e360, Martha Pskowski reports on the issues of protection of indigenous knowledge and property rights raised by the industrialization of a maize found in Totontepec, a subsistence agrarian community in Oaxaca, which pulls nitrogen from the air to fertilize itself. We would totally subscribe to a publication purely dedicated to fruit politics.

Note to police when streaming live press conferences about murder investigations: maybe check to make sure the cat ear filter has been turned off.

The Toronto arts community was badly shaken by the news this week that Katherine Mulherin, a much-loved local gallerist and artist, had died at age 55, from suicide. Too often her impact was framed geographically, her outposts first in Parkdale and then at Queen and Dovercourt drawing the city's art scene further to the west, where, at least back in the '90s and early 2000s, rents were much cheaper. Far more important was whose and what art she championed, with a focus on emerging artists and creators working in forms that had fallen out of fashion. "She was the artist's dealer," writes Allyson Mitchell, as part of this lovely collection of tributes to Katherine published at Canadian Art. "I had five life-changing exhibitions with her. I trusted her because of her track record as a champion of women's work, weird outsider art and art that the commercial scene had turned its back on." While Katherine is credited with rethinking the model of what a commercial gallery could be in the city, as the recollections make clear she will be most deeply remembered for her energy, love and ingenuity.


It was only a minute ago we were making jokes about newsletters being the new podcasts, and this week the venture capitalists finally showed up in earnest, with Andreessen Horowitz and friends injecting $15M into Substack, a much-loved little newsletter platform that has spent the last couple of years working genuinely hard to build both trust and income streams for independent writers on its simple and straightforward platform. In the VC firm's own post on the funding, Andrew Chen says all the right things about enabling a means of making a living outside of traditional failing media models, but the fact remains that (as we recently saw with Patreon), boring and useful business models that work well in niche markets are rarely a fit with VC expectations. As is often the case with this stuff, Craig Mod articulates our deep skepticism with the clarity of somebody who actually gets how VC works better than us, for both good and ill, running the numbers on what it will need to mean for a simple "paywalled blogging software that sends out an email notification" to meet the growth expectations of a funding round even as relatively small as this:  "I like that Substack has a very boring, very real business model. But Substack will have to change significantly to hit a $150m (or $500m; at a certain point this becomes blurily large, either of those numbers is means a total change of business) target. And when businesses change in valuation-driven ways it's often towards complexity and (in the case of publishing startups) reader-hostility."

Speaking of peak newsletter, we haven't yet subscribed to Graydon Carter's Air Mail, but we're too curious not to soon. This signature David Marchese grilling of Carter on the power of editors to shape cultural narratives (and protect the Epsteins of the world), though, is yours for free.

For a cautionary tale of the changes new ownership and commercial pressures can bring, let's take a moment to consider Grindr. Just a minute ago, the company behind the app was making a genuine effort to evolve from its founding premise (connecting cis men "who wanted to fuck") into something more broadly inclusive and important for the LGBTQ+ community. This included the ambitious standalone media outlet, Into, which shuttered in January. Where'd it all go? What went wrong? Buzzfeed has the goods on that, but not a lot of optimism for Grindr's future.


While Muscovites take to the streets in the largest protests seen in the capital since 2011-2012, largely over opposition candidates being barred from running in upcoming municipal elections, more reports are emerging of various behind-the-scenes power struggles amongst the siloviki, described by the New York Times as "a vast network of security, intelligence and military officials whose power, resources and clan rivalries have grown steadily at a time when Russia is starting to ask what will happen when [Vladimir Putin's] ostensibly final term runs out in 2024." Where once the various agencies could be entrusted with persecuting critics of the Putin regime, they are increasingly turning on each other. Last month's arrest of Mikhail K. Muzraev, a much-feared regional director of the Investigations Committee, has brought the infighting out in the open.

"Sam Shepard Saw it All Coming." In the Atlantic, Graeme Wood argues that the playwright's turbulent family dramas foreshadowed America's current crisis of deep polarization and resentment.  "A title like Curse of the Starving Class looks Brechtian—rid us of the capitalists, and our liberation will be at hand—but Shepard realized that Brecht had things backwards. The torments of family life are not the fault of politics. The torments of politics are the fault of family life, with all its resentments and inborn (or inbred) rivalries, projected onto a political scale."


Wtf was that? Since the trailer for Tom Hooper's film version of Cats was posted this week the internet has been, to put it generously, in a state of high confusion. Like, first, what's up with its sense of scale? Are the cats cat-sized, or somehow even smaller, or wait, are they human sized? The world of human objects provides no consistent point of reference. But The Guardian keys in on what's probably the most disturbing aspect of the film, even more so than the fact these cats would appear to have breasts — the fur coat worn by Judi Dench's character.  

Meanwhile, Joanne McNeil has an eerily well-timed piece up at Filmmaker, speculating on the CGI grotesque we're likely to find on the far side of the Uncanny Valley: "Future audiences, raised on apps with morphing effects like Snapchat's "puppy filter" and virtual influencers like 'Lil Miquela', must have a tolerance (or even an appetite) for weirdness and experimentation," she writes. Fine, just not that.

Disney pulls off the CGI creatures (definitively Big Cats among them) in its current string of remakes. But here it's the filmmaking itself that feels hollow—the uncanny valley lies not between dead-eyed humanoid and healthy human, but between reanimation and revival.

Legendary Minutemen bassist Mike Watt looks back and spiels through his picks for the band's best songs: "I wrote a song, maybe the best one I wrote for Minutemen that I like – Political Song For Michael Jackson To Sing. I actually wrote the song for Michael Jackson to sing. I thought if he sang this song, everyone would know what the Minutemen was about. So I sent it to the management, and I never got a word back. But that was like, balls out, I totally had a reason for this song – it's not just for D. Boon to sing and George to put drums on. This is – Michael Jackson, will you sing this song? And I look back at young Mike Watt and it's like, 'Wow, you had a little nerve there!'"
---