---
Things
One likes to imagine that not long after the recent 737 Max air disasters, a crack team was dispatched by helicopter from the New York Times to a remote cabin in the woods, where William Langewiesche was doing things like quietly fishing and whittling and growing a handsome beard. Out of the game. Leaving it all behind. "We need you, Bill", an old colleague and sometime rival of his would have shouted over the sound of the still whirring chopper blades. "Nobody can write the excruciating play-by-play tick-tock of an air disaster like you can. If you don't write it, it didn't happen! They're going to want to blame computer malfunctions rather than systemic factors, poor training, and the real costs of cheap air travel! You're the only one that can stop them!" They would have winched down crates full of documentation, and spools of red string. "We've got it all right here for you," they would have pleaded. And eventually, he would have relented. And it was worth it.

Beyond the laugh lines of Trump's recent "attempt" to buy Greenland, there's a super-interesting recent history, as outlined by the Over the Circle blog, one of our favourite places for getting into the permafrozen weeds of Arctic policy.
We've highlighted Ben Mauk's reporting on Central Asian stuff in here more than once, but he really is doing some of the best English language work there is right now on the region. We're eagerly anticipating his upcoming 24,000 word oral history of the Xinjiang internment camps in the next Believer — meantime, here he is in the LRB coming at that story from the Kazakh side of the border.

Ganzeer on what's stirring right now in Egypt. "I'm often asked when and/or if I ever plan on returning to Egypt. My answer is always the same: the next revolution. Here's hoping this is the one."

Debra Utacia Krol in High Country News, on the Indigenous "guerrilla gatherers" defying California law to keep the tradition, and way of life, of coastal marine foraging alive.
Nellie Bowles is as wonderful as ever on the Valley's attempts to deal with burnout and mental exhaustion by disrupting therapy instead. The desire to escape turns into another engineering problem to optimize:

Silicon Valley is approaching its anxiety the way it knows best. So now there is on-demand therapy. Therapy metrics. Therapy R.O.I. Matching therapists with clients using the tools of online dating. Even therapy start-ups offering the familiar elements of care — talking with a licensed person in an office, surrounded by succulents — emphasize streamlined paperwork, a data-driven approach and happiness analysis. The cure for tech's ills, they hope, is more tech.

Meanwile at STAT, an always interesting health industry publication, Dana Smith digs deep into the privacy and data exploitation issues of these mental health apps. The story of Loris, an AI service which attempts to parse empathy from sources such as Crisis Text Line conversations, is suuuuuper intriguing.

A monumental Cornell Lab study released this week in Science is worth digging into by whatever means you can. Cornell has done a great job of providing material at all levels of understanding on it, while outlining 7 simple things we can do help. But here's the sober upshot: the North American bird population has dropped by 2.9 billion since 1970. Or, to quote the one-sentence summary from the peer-reviewed version: "Cumulative loss of nearly three billion birds since 1970, across most North American biomes, signals a pervasive and ongoing avifaunal crisis."

But this week the world marched, and the kids went on strike, and it felt good to see the fight being taken up with joy, rage, and many excellent dumb banner puns. Here's a long and right-kind-of-hopeful piece about these dark environmental times from James Bradley that we promise won't fill you with despair.

You know which bird hasn't gone? This horrible goose.
---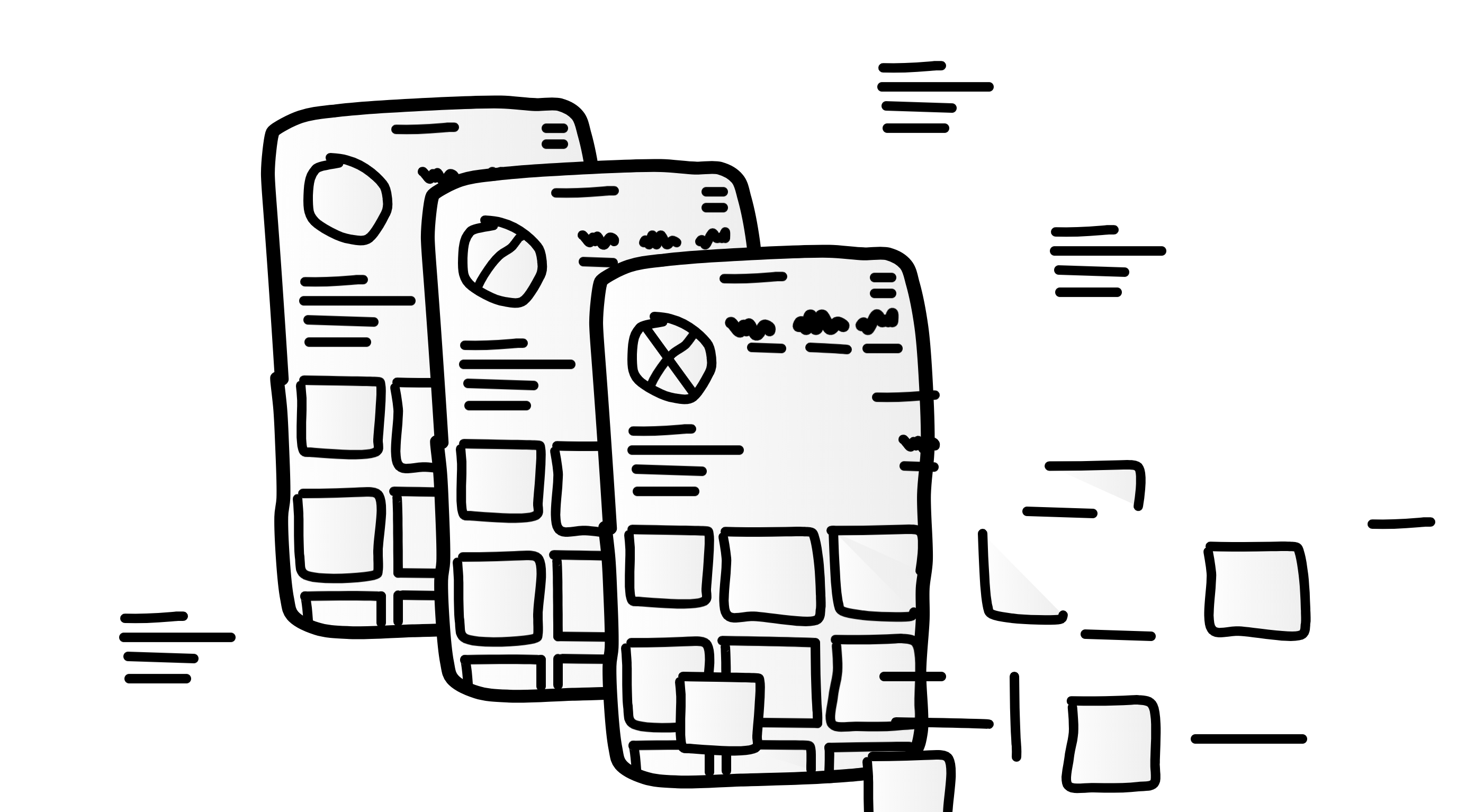 More ThingsOf course Tavi Gevinson on Instagram would be this damned good:

For all my years growing up online, I am still unable to both rapidly and accurately manage so many realities at once: to account for hundreds of people's feedback in a matter of minutes; to know what to give weight to and what to let go of, what to take at face value and what to read into, what strikes a chord because of a real insecurity I have and what strikes a chord because of a silly insecurity I've learned to have, what of other people is authentic or performance or both or neither, and how to catch my brain when it goes to this place. This cycle of judging and being judged is a black hole in which time disappears, in which I and the people I encounter are all frozen in our profiles. It is where I nourish my insecurities over the millions of past versions of me that float around like old yearbook photos and where I still judge people I don't know for reasons I can't even remember.

We don't think this lengthy Adam Wilson essay on the rise and fall of peak TV is particularly good or insightful (where did all the editors go at Harper's? Oh, right…) but it's at least a comprehensive overview of the last couple of decades of television trends. And we like his taxonomy of art judgement as "Good Bad", "Good Good", "Bad Good", and "Bad Bad". If we were to be asked to vote on replacing all star ratings with just that, we'd probably be fine with it.

The Netflix series Unbelievable is unquestionably Good Good, though also maybe one of the most difficult things you'll ever feel compelled to watch over the course of ten episodes. A bit too much worthy speechmaking (for which we'll affectionately blame Michael Chabon), but damn, that's a new standard for political, socially conscious television with a point to make. Though exhausted by its end, we were compelled to finally read the extraordinary, Pulitizer-winning Marshall Project report on which the series was based, "An Unbelievable Story of Rape" by Ken Armstrong and T. Christian Miller. It's without doubt one of the greatest examples of longform true crime reporting you're ever going to read.
The Quietus, on the occasion of publisher Fitzcarraldo's fifth birthday, goes into the real details of what it takes to do a small and specific and difficult thing well. Author Angus Batey compares Fitzcarraldo's spirit to that of a really great indie record label, where commercial viability isn't forgotten about, but other factors beyond raw sales go into building it, and when you lose an author to the majors, it's seen as something to celebrate, not mourn. Keeping a distinct identity alive isn't just about having great taste in words, but by caring about every little detail – from the tiny design and production considerations that go into the choice of book flaps to the endless hard work of selecting the right authors and bringing them into translation.

We're eight hours deep into Ken Burns' latest opus, Country Music, and find ourselves feeling the same divided feelings his work usually elicits. In his Slate review, friend of Buckslip Carl Wilson nails both what works about the series and where it is wanting. Give him credit—who else but Burns gets to work through chronicles of American history on such a big canvas, and do so as entertainingly (over, in Country Music's case, 16 hours) and with room for nuance and digression? While the series does a creditable job documenting the foundational influence of African-American culture on country music, from the African ancestry of the banjo to the black musicians who directly mentored or at least influenced the genre's seminal talents (Jimmie Rodgers, the Carter Family, Bob Wills, Hank Williams, Johnny Cash), the series is too often undermined, as Wilson writes, by Burns' trademark "compulsion to transform conflict and difficulty into visions of reconciliation and unity", in such a way that is "vintage white baby boomer liberalism." Anyway, the series picks up again tonight and we'll still find much to nerd out about. Maybe the best thing you could say about Burns' histories is that at least they're worth arguing over.

"Their friendship was nurtured by the cellist Mstislav Rostropovich, who understood how both composers suffered from the contradiction of being seen as establishment figures, while in reality they flouted the conventions of their societies. In Shostakovich's case, this meant making insincere political statements and unwillingly joining the communist party; in Britten's, sustaining an open homosexual relationship with his muse, Peter Pears, at a time that homosexuality was illegal in the UK." Elizabeth Wilson in the Guardian on one the 20th century's great musical friendships.
---