---
Verbatim
It's always a pleasure when Rosecrans Baldwin reemerges with a longform feature, and not just to take pleasure in his glorious name. His latest for GQ, "My Life Cleanse," is so good. As he spends a month inside every little esoteric nook of California's wellness industry, sampling "the latest and greatest in Los Angeles woo-woo," the focus turns to one particular program, "Mastery in Transformational Training," and, well, let's just say it goes some places.

Los Angeles is less of a region than a weather system, less of a city than a county, less of a metropolis than an 88-city nation-state. Canyons burn. Slopes slide. We're a megalopolis of cement, of roads that threaten to rupture beneath our feet. There's no safety net if you're not rich; people slip through the cracks constantly. It took me three and a half years to figure out one thing, perhaps the only thing I know for certain about L.A.: Anything can happen at any second. Which provokes a sense of doom or wild hope, depending on the day.

And you feel it in your bones, that sense of uncertainty. Los Angeles has been more of a myth than a reality at different times in history; now it's all reality. Nearly 58,000 county residents are homeless. L.A. has the country's largest jail system; it cages more people than any other city in the United States. And if you're lucky enough to avoid those two fates, our mild climate can still feel cold. You're never successful enough, never pretty enough. Our devotion to fitness lets our worship of the flesh seem less like narcissism (though it is) and more like noncompliance (with death). L.A. is a competitive place, full of transplants on the seek. And with each season comes a new diet ("any three-day cleanse for $90"), a new treatment to fix what's wrong (the "Viora Reaction," the "Vampire Facelift"). Self-help has become a habit in America, but it's pathological in Southern California.
---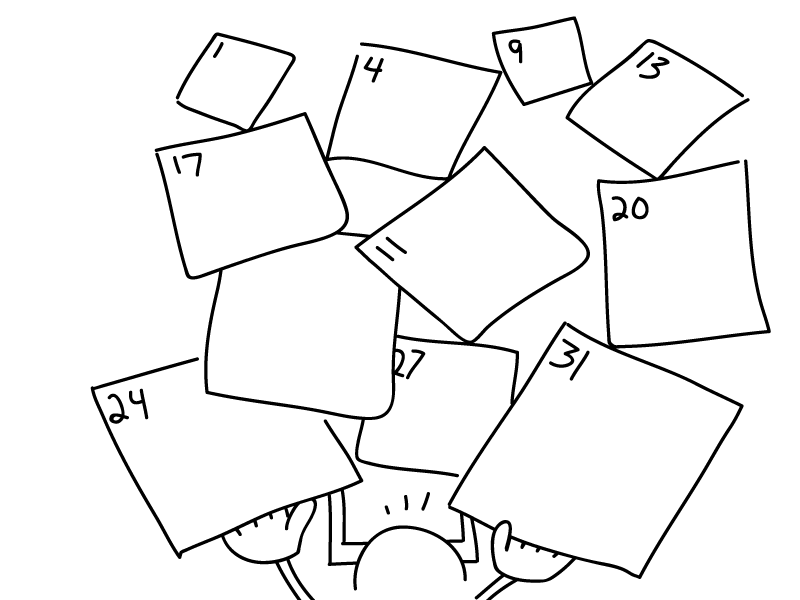 ThingsWe wished for more sand content and you, dear readers, delivered. Mary pointed us to a fascinating story in Emergence (a project we're going to have to find out more about because it looks gorgeous) about the destruction wrought by Singapore's dredging of sand in Cambodia to embiggen their own island, and Brian sent us over to Planet Money for an exploration of peak sand. Thanks gang! More please.

Carrie Frye's Black Cardigan is one of our favourite email newsletters, and this week's "house of haunted links" Halloween edition is 👌 — if you fancy a one-stop shop of some of the most hard-wearing, never-aging longform writing of the last decade or so to bookmark for quiet, word-hungry moments, this is for you.

This oral history of Too Many Cooks isn't actually… umm… good — it's basically just a bunch of dudes talking about how funny they are — but we include it simply to get that horrifying theme song back in your head, four years later."Surely chairs should be one of the universal signals of the arrival of the Anthropocene?" (And, as is legally mandated whenever we link to chair-based academic content, we must also link you back to Eli's important investigations of these issues over at McSweeney's.)

Great career-retrospective interview with Jenny Holzer at The Cut. READING THIS WILL CAUSE LITTLE REGRET.





Leafy reverie from John: As a form of consolation for missing out on an annual trip to northern Alberta, I'm reading about the unique sense of connectedness one gets from being in the presence of an elephant. I suppose the moose of Alberta are more closely related to cows—given in this article as a particularly absent form of life. But even a group of trees can inspire awe when your everyday experience of nature is limited to negotiating your place on the sidewalk among stubborn pigeons and stylish dogs.
---
Whether your friends are into elephants or moose or cows, sitting or standing, sand or the lack of it, you know there's something for them to love every week in Buckslip!